BATTLESHIP POTEMKIN (PANZERKREUZER POTEMKIN) / OCTOBER (OKTJABR')
This deluxe 2-disc DVD set presents Sergej Eisenstein's immortal screen classics BATTLESHIP POTEMKIN and OCTOBER in previously unreleased and painstakingly restored versions. POTEMKIN is presented in German-language versions (both silent and sound), and OCTOBER features the original release together with fragments from the version distributed in Germany. All editions feature the original accompanying scores by Austrian-born composer Edmund Meisel. The ROM section, in addition to the accompanying bilingual booklet, includes a wide range of rare documents and detailed essays on the heavily influential creative partnership of "kindred spirits" Eisenstein and Meisel.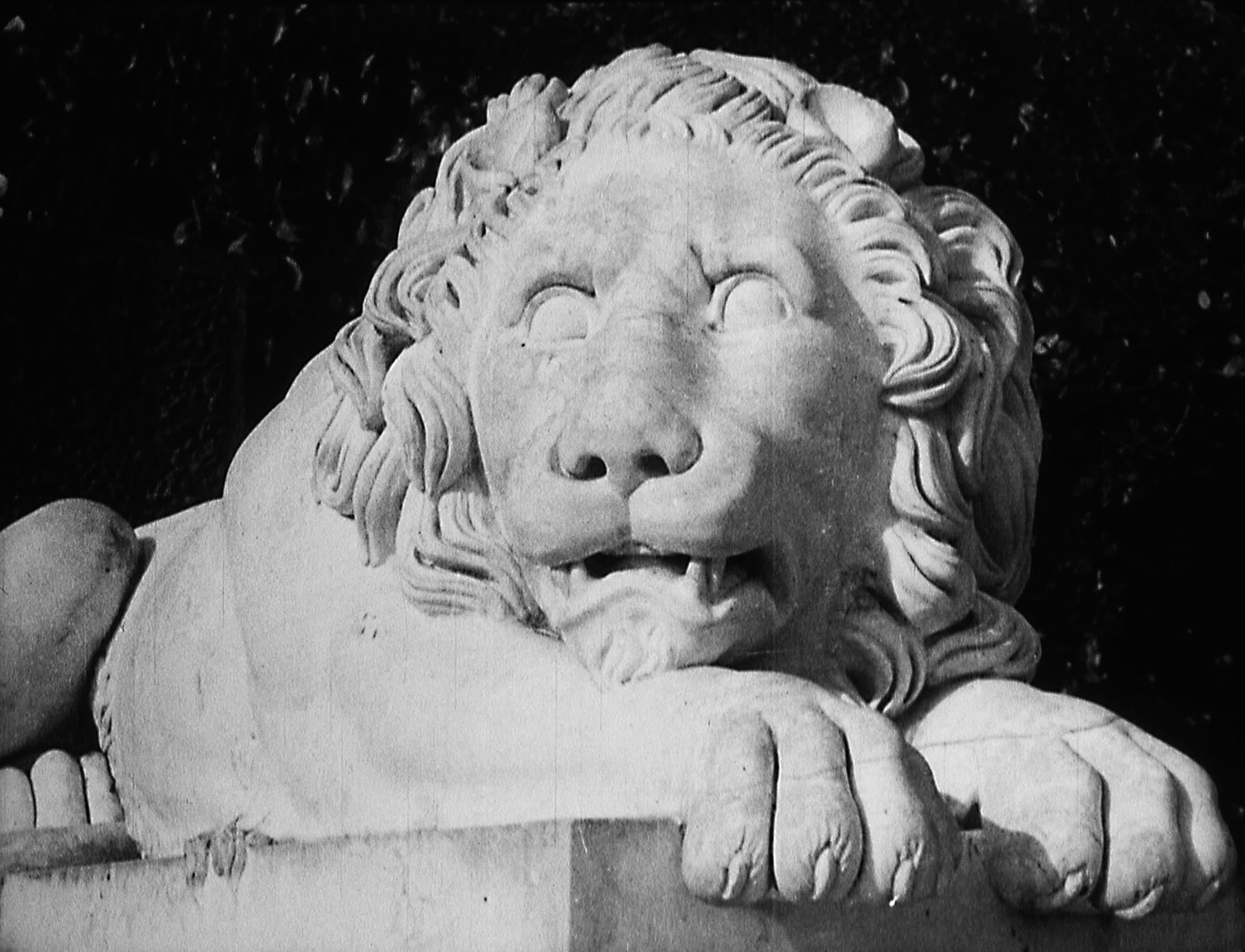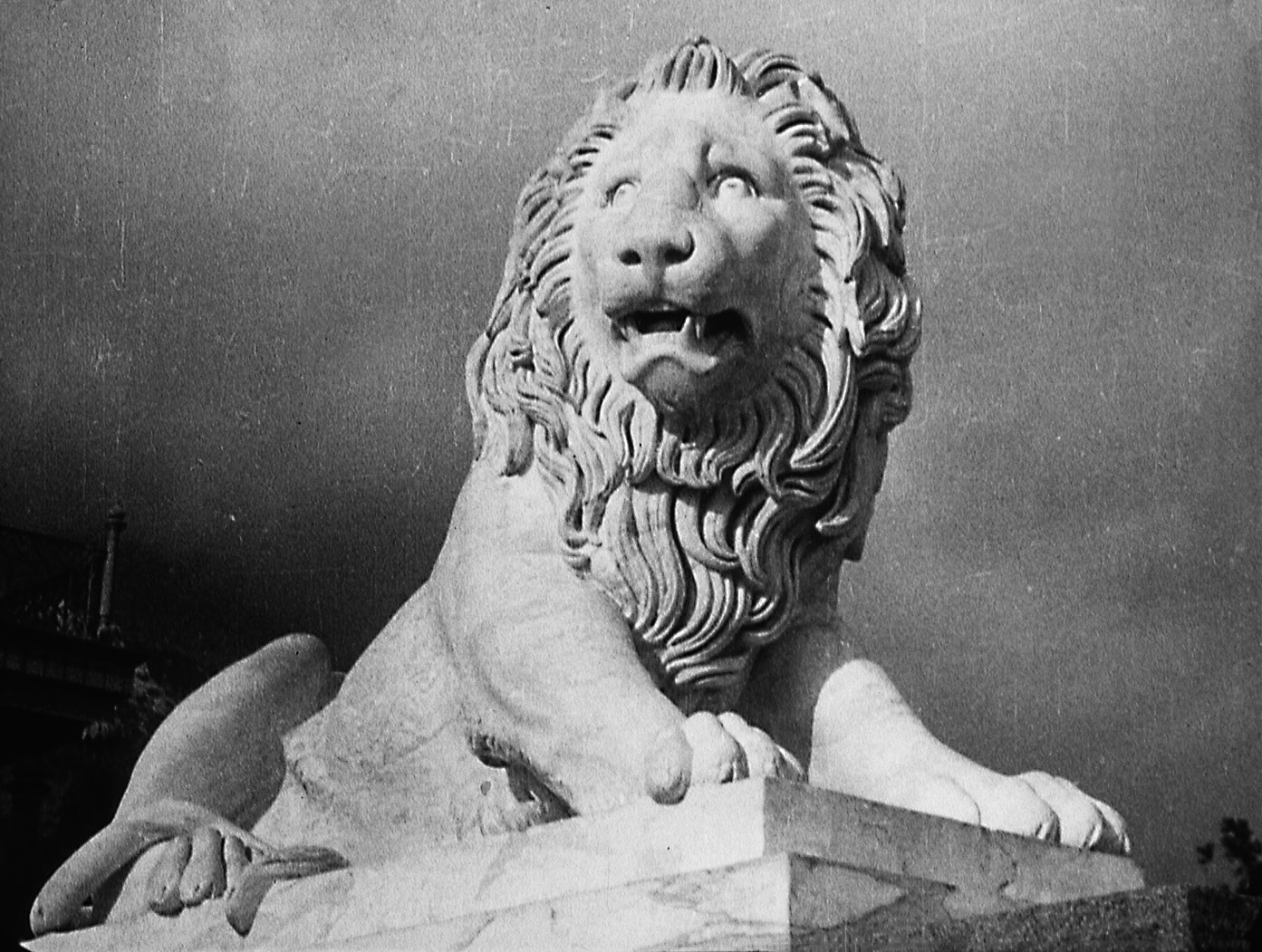 Additionally, this DVD edition features THE LITTLE SCREW, an animation film by Vladislav Tvardovski, and represents the Leningrad tradition of "graphic" animation as distinct from the Moscow school of motion animation.
The "Roaring Lions" from BATTLESHIP POTEMKIN
Contents
Format: DVD-PAL / Region 0
(No Regional Code)
----------------------------------------------------------
BATTLESHIP POTEMKIN (BRONENOSEC POTEMKIN)
(USSR, 1926 / 1930)
Director, writer: Sergej Eisenstein
Camera: Eduard Tissé
Cast: Aleksandr Antonov, Grigori Aleksandrov, Vladimir Barskij, Mikhail Gomorov & I. Bobrov
• German Release Version (1926): 70 minutes, Score performed by Deutschen Filmorchester Babelsberg conducted by Helmut Imig
• German Sound Version (1930): 49 minutes, Soundtrack by Alois Johannes Lippl
• B&W
_________________________________________
OCTOBER (OKTJABR')
(USSR, 1928)
Director, writer: Sergej Eisenstein & Grigori Aleksandrov
Camera: Eduard Tissé
Performer: Nikolai Popov, Vasily Nikandrov, Boris Livanov, Nikolai Podvojskij & Eduard Tissé
• 116 minutes
• B&W
_________________________________________
THE LITTLE SCREW (VINTIK-SHPINTIK)
(USSR, 1927)
Director: Vladislav Tvardovski
Written by: Nikolai Agnivcev (after his poem)
Camera: Yevgenii Bogorov
Animation: Vyacheslav Kuklin, Sergej Zhukov, Igor Sorokhtin, Aleksandr Presnjakov
• 10 minutes
• B&W
_________________________________________
Bonus Material
• Extensive ROM Features
_________________________________________
_________________________________________
Total Running Time: 03:40:00 (2 discs)
Language: Russian & German. French, German & English subtitles
Musical Score: Helmut Imig
Booklet Text: Thomas Tode, Richard Siedhoff, Stefan Drössler & Petr Bagrov (Trilingual German, French & English)
Published By: Edition Filmmuseum
Institutional Price: $300 (plus shipping).
To order call: 212.280.8654 or click here for information on ordering by fax, e-mail or post.